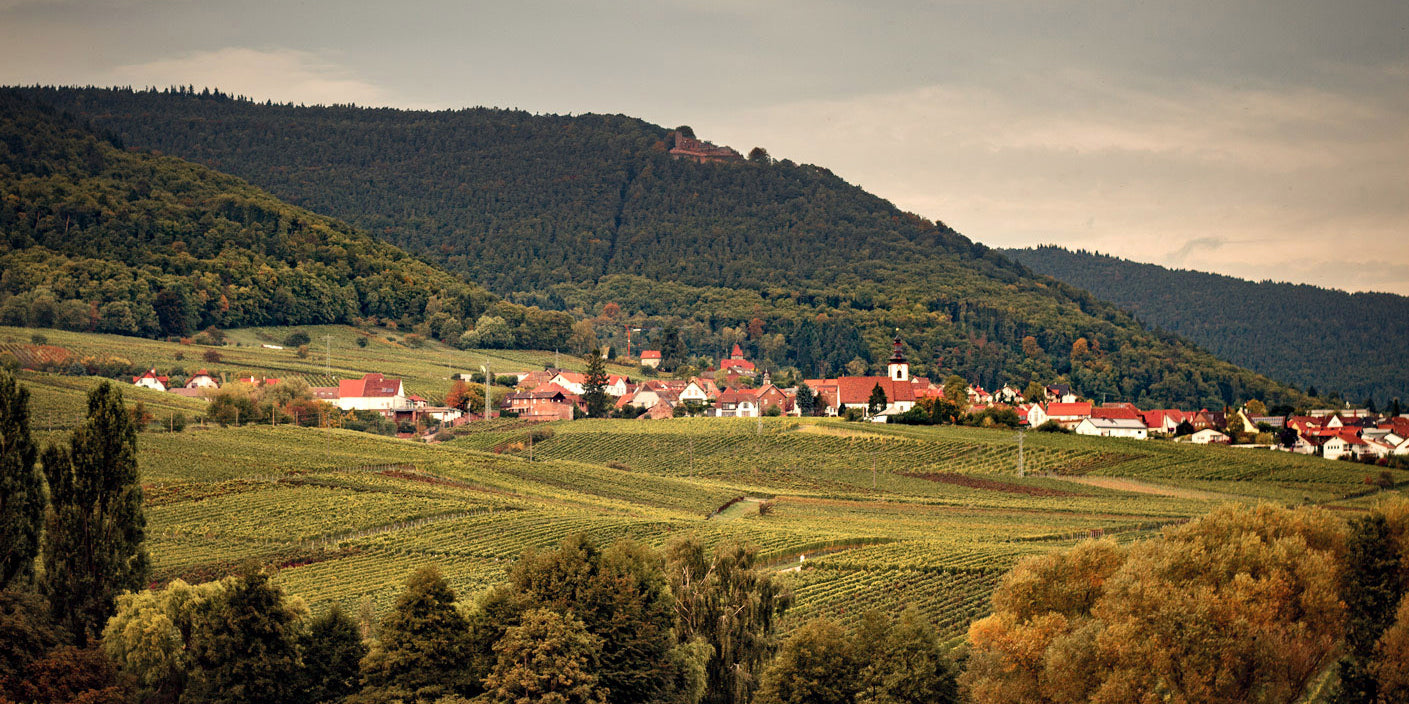 Komm vorbei und Besuche uns! Erlebe die berüchtigte Pfälzer Gastfreundschaft mit jeder Menge Weinkultur live vor Ort. Neben regionalen Speisen und Weinen laden auch Mittelalterliche Burgen, wie z.B. die Rietburg, zum erkunden ein. Der Pfälzer Wald in unmittelbarer Nähe bietet Wanderern und Radlern unzählige Routen für Naturerlebnisse. Der mediterrane Flair der Landschaft ist dabei besonders reizvoll.
Atemberaubende Ausblicke über die Südpfalz gibt es vom Gleitschirm aus. Wer es hingegen etwas gemütlicher mag, kann aber auch einfach ein gutes Glas Wein und traditionell-kreative Küche in unserem Winzerausschank genießen. Und zum Übernachten einfach eine der folgenden Optionen buchen:
Our holiday apartments
Whether as a couple or as a whole family: our cozy and typical Palatinate furnished apartments offer enough space for up to 6 people. For an enjoyable start to the day, you can optionally book our rich and delicious breakfast with many products from the Regoin.

Inquire now
Guest room
Perfect, whether alone or as a couple: our cozy and typically Palatinate furnished guest rooms are located directly in the winery. For an enjoyable start to the day, our rich and delicious breakfast with many regional products is included.
Inquire now
Ein schönes Fleckchen Erde
Wir haben großes Glück, in einem der schönsten Landstriche der Pfalz zu wohnen. Unser gemütliches Weinörtchen Weyher grenzt dabei im Osten direkt an die ersten Bäume des Pfälzer Waldes, während sich im Westen die große Weite der Rheinebene öffnet. Die erhöhte Lage trägt zum spektakulären Ausblick bei, sodass man hier je nach Wetterlage bis zum Odenwald und Schwarzwald blicken kann. In dieser schönen Landschaft fühlen wir uns wohl. Und egal wie lange und auf welcher Seite dieser Erde wir unterwegs waren: Dieser Ort erdet uns jedes Mal auf´s Neue.
Wer sich bei uns entspannen und vom hektischen Alltag erholen möchte, findet dafür im Ort und der nahen Umgebung zahlreiche Gelegenheiten: Wie wäre es mit einer Rad-Tour durch unsere Weinberge oder einem Erkundungs-Spaziergang durch den Pfälzerwald? Oder doch lieber ein kühlen Glas Wein in unserem Winzergarten und die Seele baumeln lassen? Die bis zu 2000 Sonnenstunden pro Jahr und die geringen Niederschlagsmengen laden auf jeden Fall ein, die Zeit an der frischen Lust zu verbringen!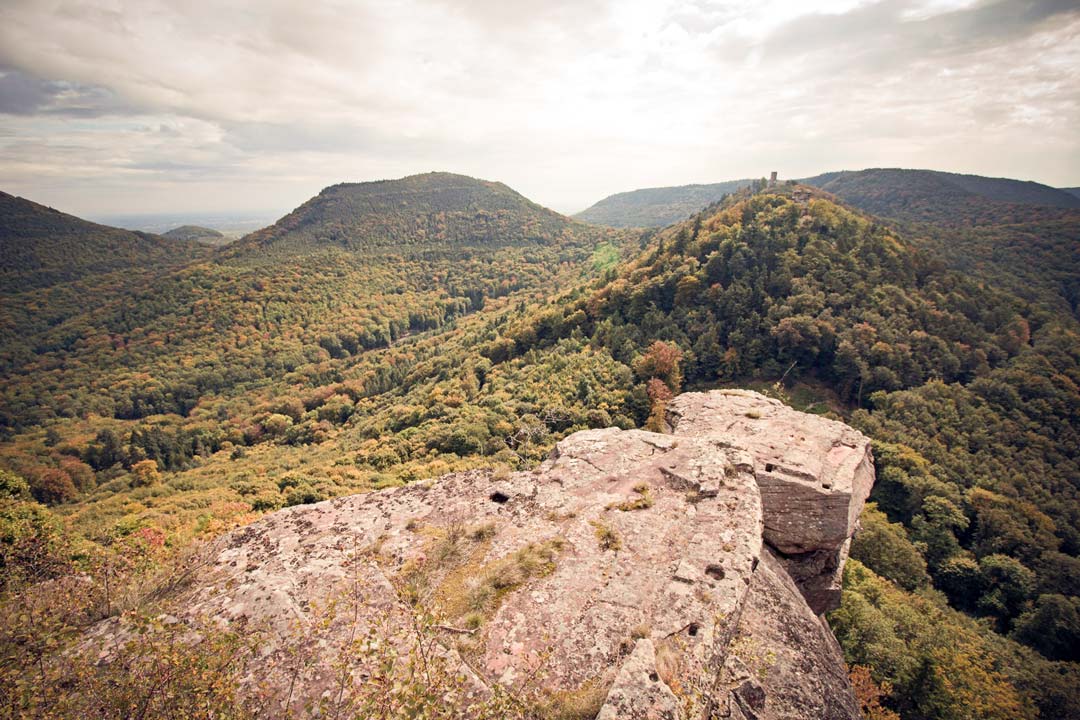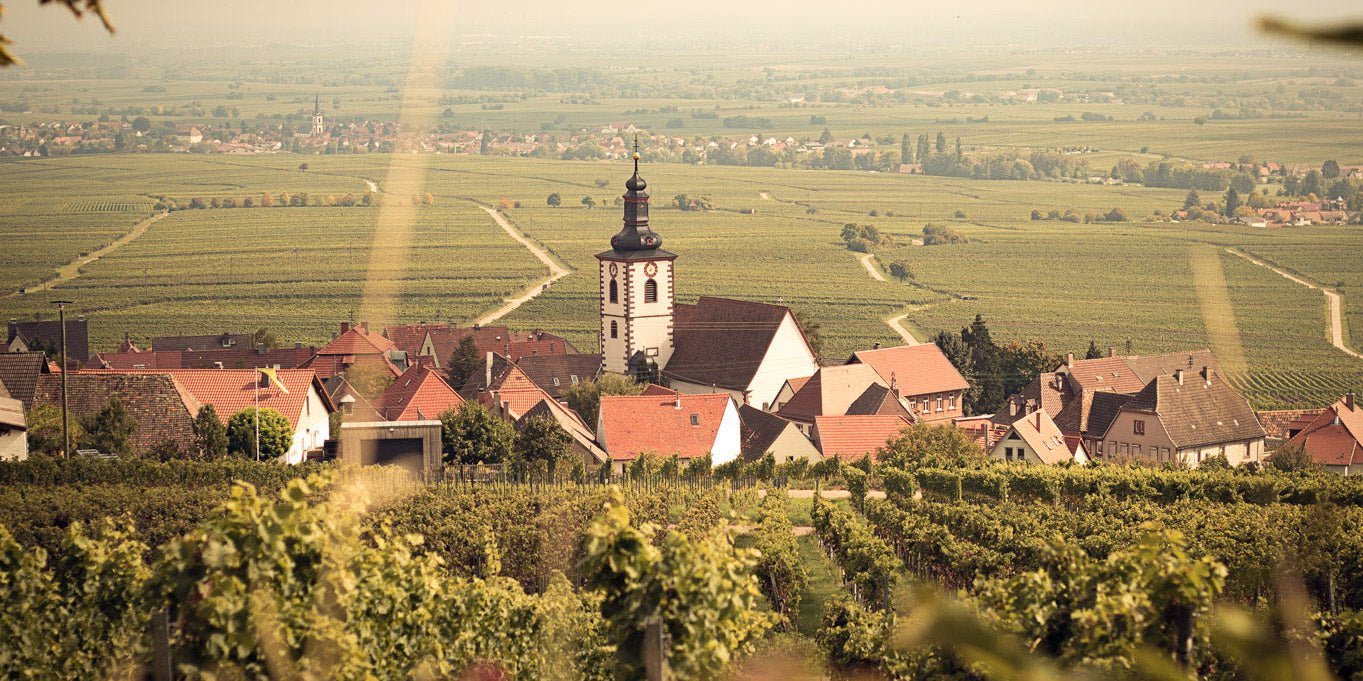 Informiere dich am besten gleich über anstehende Termine und sichere dir frühzeitig eine Möglichkeit zum Übernachten. Wir freuen uns auf dich!
wine festivals
The people of the area know how to combine simplicity and an enjoyable life in an authentic way. A good glass of wine is of course a constant companion. But it's best to convince yourself!
Discover wine festivals
good bar
A look beyond the international horizon brings important inspiration and new know-how. The icing on the cake is the Filipino-Canadian-Palatinate fusion cuisine, which we have been able to win for the winery since 2019 with Kristine's Lamesa . With her unusual but always delicious recipes, inspired by all over the world, Kristine shows that the Palatinate can do more than just canned sausage and Saumagen.
Goods bar opening hours
Palatinate forest huts
In the summer of 2022 we will be managing two Palatinate forest huts accepted! The Swiss House in Weyher and the Amicitia - seven springs in Landau. The forest hut culture of the Palatinate is part of the UNESCO World Heritage because it is unique in its kind.
Opening hours forest huts